Warm Welcom from NCU: Orientation was held by Overseas Chinese Students Association
Posted on: 2020-10-30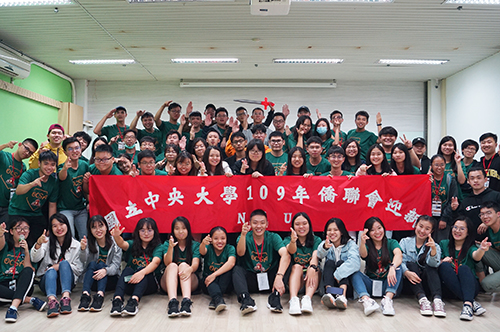 The orientation held by the NCU OCSA made the overseas Chinese students feel the warmth from NCU.
The Overseas Chinese Students Association of National Central University (NCU OCSA) held the annual orientation in October, expecting to have new students from overseas got used to the campus life and knew the local customs of Taiwan.
Due to the COVID-19 pandemic in this year, the number of newly registered overseas students was thus decreasing; however, the NCU OCSA did not lose their passion to organize the welcoming activity. The association designs different themes for the orientation each year. The whole orientation this year was themed with "Detective Games." The freshmen and members of the association brainstormed together, had their physical strength and enduranced testing, and the most important of all, got each team to be united with each other.
On the first day of the orientation, the staff at the Office of International Affairs welcomed all freshmen arriving in Taiwan safe and sound and encouraged students to study hard at NCU. Students played an icebreaker game to get familiar with each other and burst into joy. Various activities in three days made each student seriously engaged very hard; laughter rose one after another. The freshmen and the OCSA members were getting much closer. The finale of the orientation was the cultural trip in Tamsui. Students took a ferry to Bali, wandered about the Bali Old Street, appreciated the rare sand sculptures, and enjoyed the beautiful sea view.
"Throughout the trust games in the orientation, we intend to tell all new students that the university, the departments, and their school senior brothers and sisters are always here to help and guide them even when they are having a hard time. No difficulty cannot be conquered. As to current students, the orientation was a reminder for them to express their love to their families far away, and to be thankful that they could stay safe in a foreign country for one year after another. During the COVID-19 epdemic, these overseas Chinese students are not able to stay with their families and they might be homesick; however, they could feel the passion and warm welcome from the university and the OCSA!" said the staff members at the Office of International Affairs.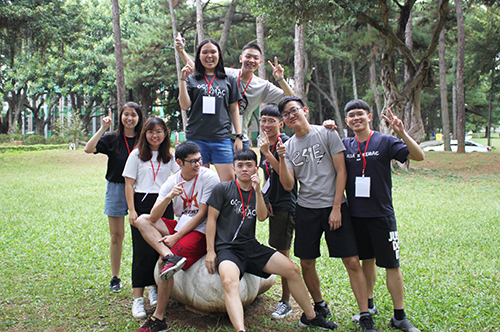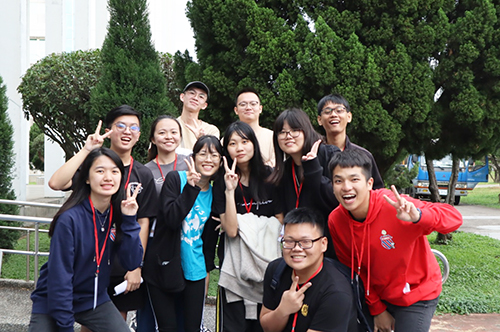 Last updated: 2021-06-16 Posted by: Headlines Visit counts: 1874