The English Picture Book of NCU: Telling Every Feature of NCU with 26 Alphabets
Posted on: 2021-11-09 Author: Office of Secretariat & Language Center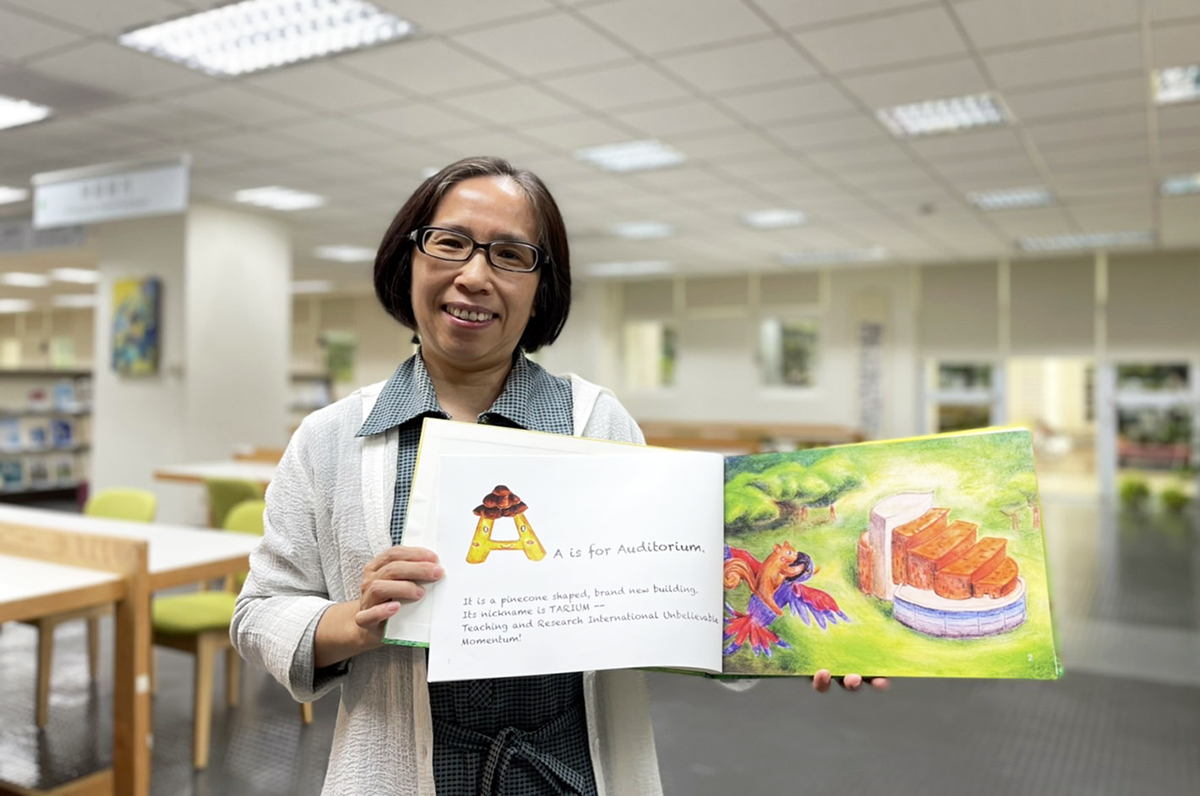 The English picture book ABC Book of NCU, edited by Lecturer Liu Ai-Ping at the Language Center of NCU and NCU students, shows every feature of NCU with 26 alphabets. Photo by Chen Ju-Chih
The alphabet "A" stands for Auditorium, the newly-built NCU auditorium in pine-cone shape, and "C" stands for Cabin Waffles, the waffle shop that students are deeply fond of. The English picture book ABC Book of NCU, co-edited by Lecturer Liu Ai-Ping at the Language Center of NCU and NCU students, shows every feature of NCU with 26 alphabets.
Ms. Liu Ai-Ping has been serving at NCU for almost two decades. With her great passion for NCU and wonderful experiences in co-reading picture books with kids, she immersed herself in making picture books in English. All the texts of ABC Book of NCU were written by Ms. Liu, and the book was further edited by two NCU students and illustrated by four NCU students. The editing group studied various English picture books stored in the NCU Library, familiarizing themselves with the text-writing skills required for picture books and looking for more inspirations for creating picture books. As a result, they decided to tell stories to kids and create a picture book with local features on the NCU campus, trying their best in supporting sustainability and co-prosperity in the community.
"A picture book usually has profound meanings and is readable for people of all ages. The exhibition of the English picture books reminds me of lots of wonderful memories with my family. Kids' doodle drawings become something precious as we look back. I hope with this event more people will get to know NCU and realize the meaning of a sustainable community," said NCU President Dr. Jou, Jing-Yang.
Last updated: 2022-10-31 Posted by: Headlines Visit counts: 1651