Dr. Rick Tsai Was Awarded the NCU Honorary Doctorate for His Unparalleled Contributions
Posted on: 2022-01-07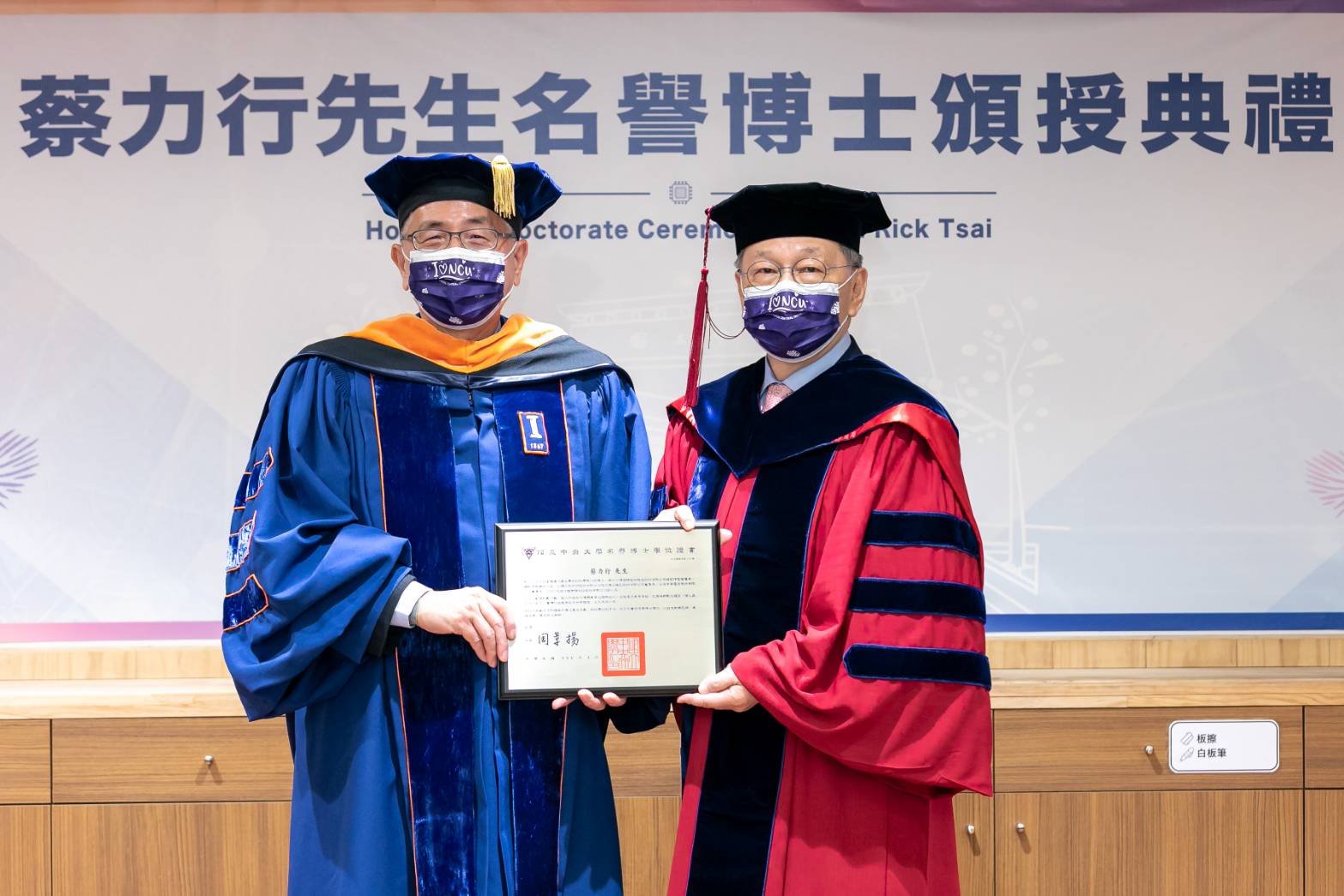 Dr. Rick Tsai (right) receives the NCU Honorary Doctorate certificate from NCU President Dr. Jou Jing-Yang (left). Photo courtesy: MediaTek Inc.
Dr. Rick Tsai, vice chairman and chief executive officer of MediaTek, Inc., was awarded the honorary doctorate of National Central University for his dedication to upgrading the semiconductor industry, integrated circuit design, and the telecommunications industry for decades in Taiwan. Dr. Tsai has demonstrated his talent in international management; he has a profound influence on the technology industry in Taiwan.
Dr. Tsai returned from the United States to his homeland Taiwan in 1989 and joined Taiwan Semiconductor Manufacturing Company (TSMC), engaging himself in semiconductor manufacturing during the golden era of the rapid development of the semiconductor industry. In 2014, he was designated the chairman of Chunghwa Telecom, sparing no efforts to promote the transformation and upgrading of Taiwan's telecommunications industry. Ever since 2017, He has been serving as the CEO of MediaTek, promoting the development, innovation, and industrial upgrading of semiconductor industry technologies. Dr. Tsai is definitely one of the outstanding leading figures in industrial development in Taiwan.
"Dr. Tsai has extensive experience in the technology industry and has great influence over the field in the country and all over the world. He is the only person who has experience in working as a CEO successively in both TSMC and MediaTek, the two top and best-known corporations in the semiconductor industry. Dr. Tsai has cultivated the IC industry, making it grow and mature. His dedication also motivates Taiwan's semiconductor industry and keeps it moving forward," praised NCU President Dr. Jou Jing-Yang.
"I would like to thank NCU for this honorary doctorate. It is a great honor to me," said Dr. Tsai. "NCU's school motto is 'sincerity' and 'simplicity.' From the business and management point of view, 'sincerity' means treating people with honesty and building mutual trust. If we commit to something, we should do our best to do it. So that we could build long-term and reliable relationships with our colleagues, clients, partners, or even the public. 'Simplicity' is down-to-earth, not being exaggerating, and not being superficial. In the IT industry, we should always keep this idea in mind when we work on technological R&D, product development, and manufacturing," elaborated Dr. Tsai.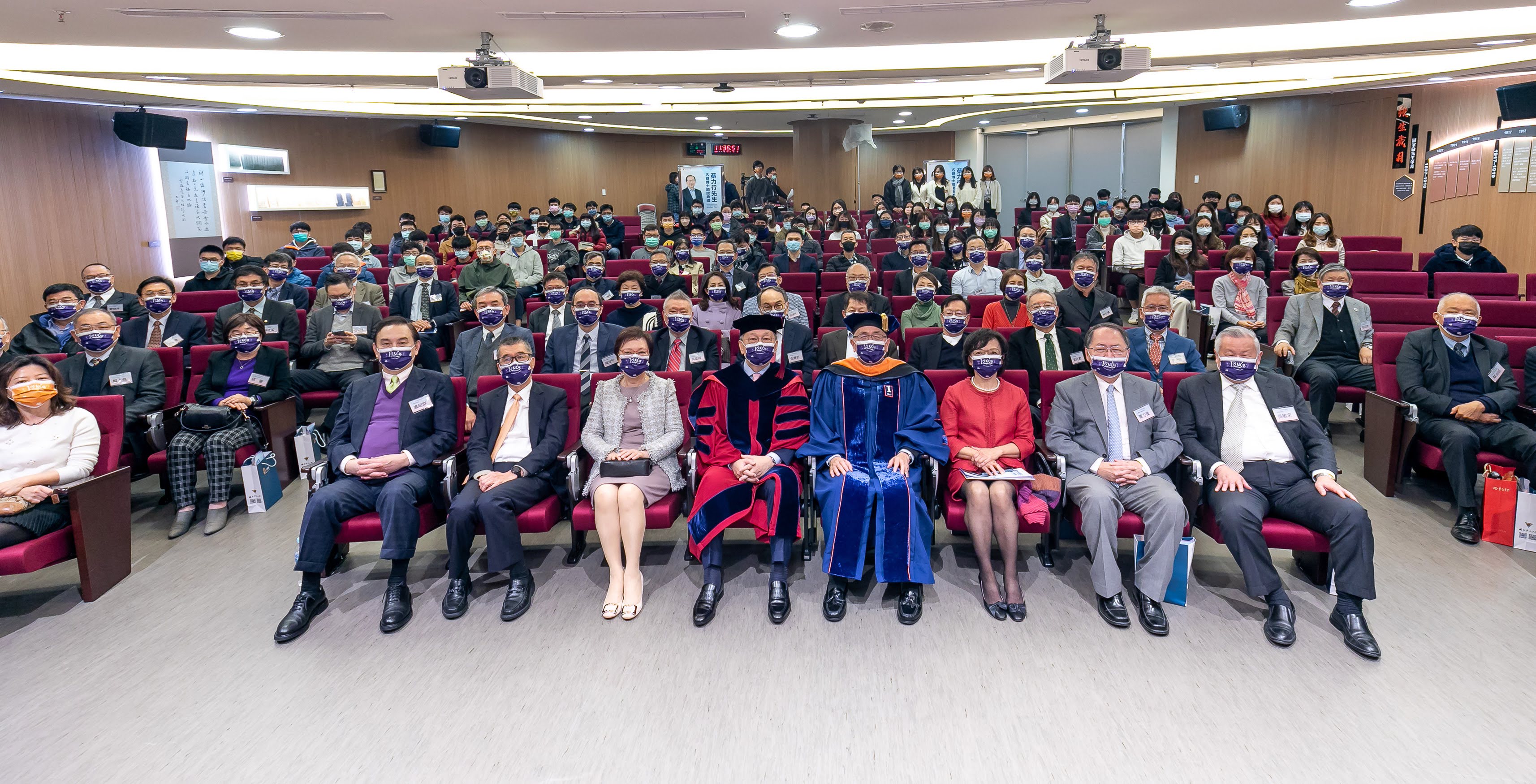 A group photo at the star-studded honorary doctorate ceremony for Dr. Rick Tsai.
Photo courtesy: MediaTek Inc.
Last updated: 2022-10-31 Posted by: Headlines Visit counts: 623