Shared Transportation: NCU Introduced E-scooters to Campus
Posted on: 2022-04-18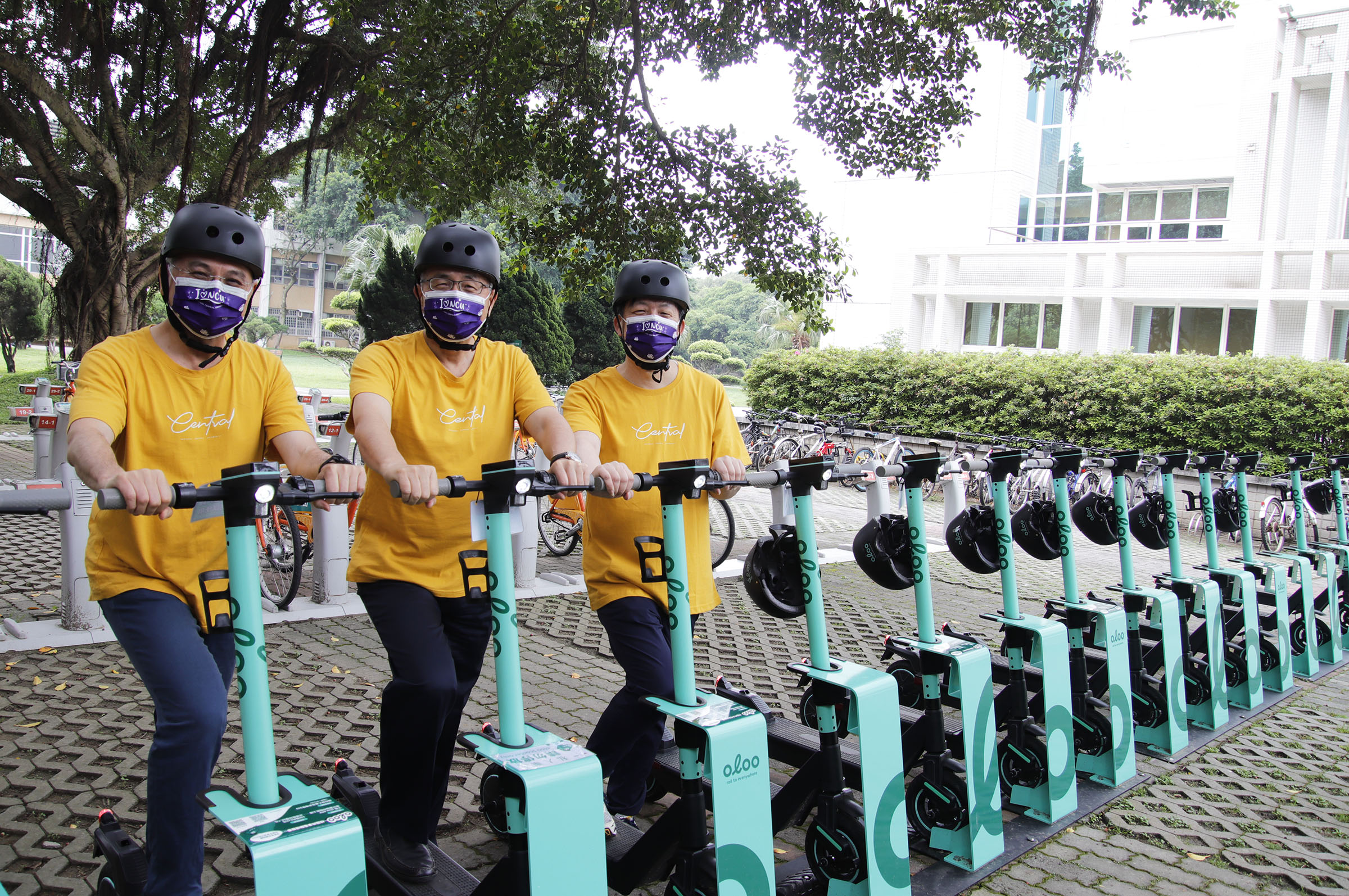 NCU introduced e-scooters to the campus, offering a faster and more convenient shared transportation service. Photo: Chen Ju-Chih
National Central University (NCU) introduced "oloo" shared electric scooters into the on-campus mobility system in April to allow all NCU members to travel easily and achieve the goals of energy conservation and carbon reduction. The e-scooters trend soon swept through students, and many of them found the riding cool, fast, and joyful after the test ride.
NCU boasts her beautiful and large campus space. It introduced U-bikes into campus mobility long ago; still, all NCU members were looking forward to the e-scooters. E-scooters not only offer an alternative to shared transport vehicles but also help solve the problem of random bicycle parking on campus.  
Currently, there are ten e-scooter stations on campus and 54 e-scooters available for rent in trial operation. As one downloads the "oloo" application on a smartphone, he or she can easily pick up an e-scooter, return the scooter, pay the rent, and use other services. The application is extremely user-friendly and has won wide recognition. Around 3,500 NCU members downloaded the app and became members of the service after one week of the trial run.
"The introduction of e-scooters into the NCU campus also echoed with our goals in environmental, social, and governance (ESG) criteria: 'creating a carbon-neutral campus with 50% reduction in greenhouse gas (GHG) emissions by 2030, and achieving carbon neutrality with zero GHG emissions by 2050.' NCU will initiate further ESG-related actions to achieve the goal of saving energy and reducing GHG emissions," said NCU President Dr. Jou Jing-Yang.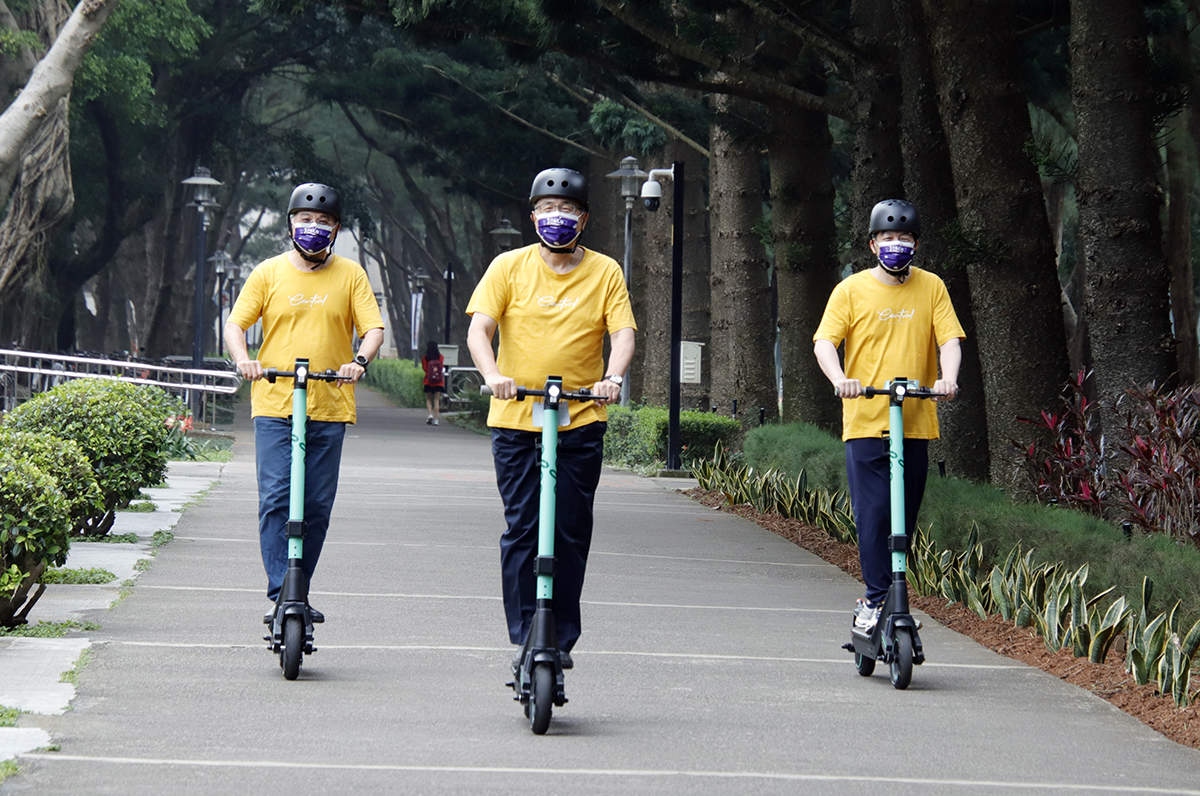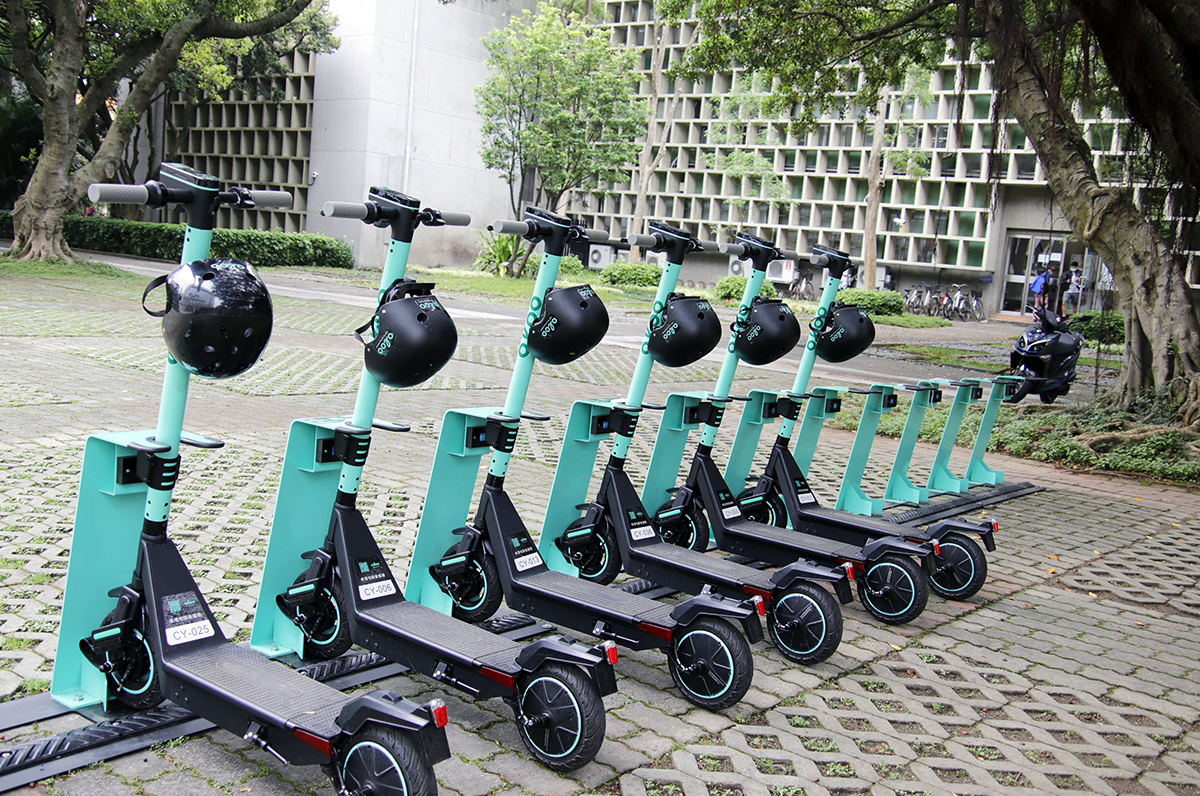 Last updated: 2022-10-31 Posted by: Headlines Visit counts: 883