AI in Plagiarism Detection: NCU Research Team Won First Prize in the PAN 2022 Competition
Posted on: 2022-09-13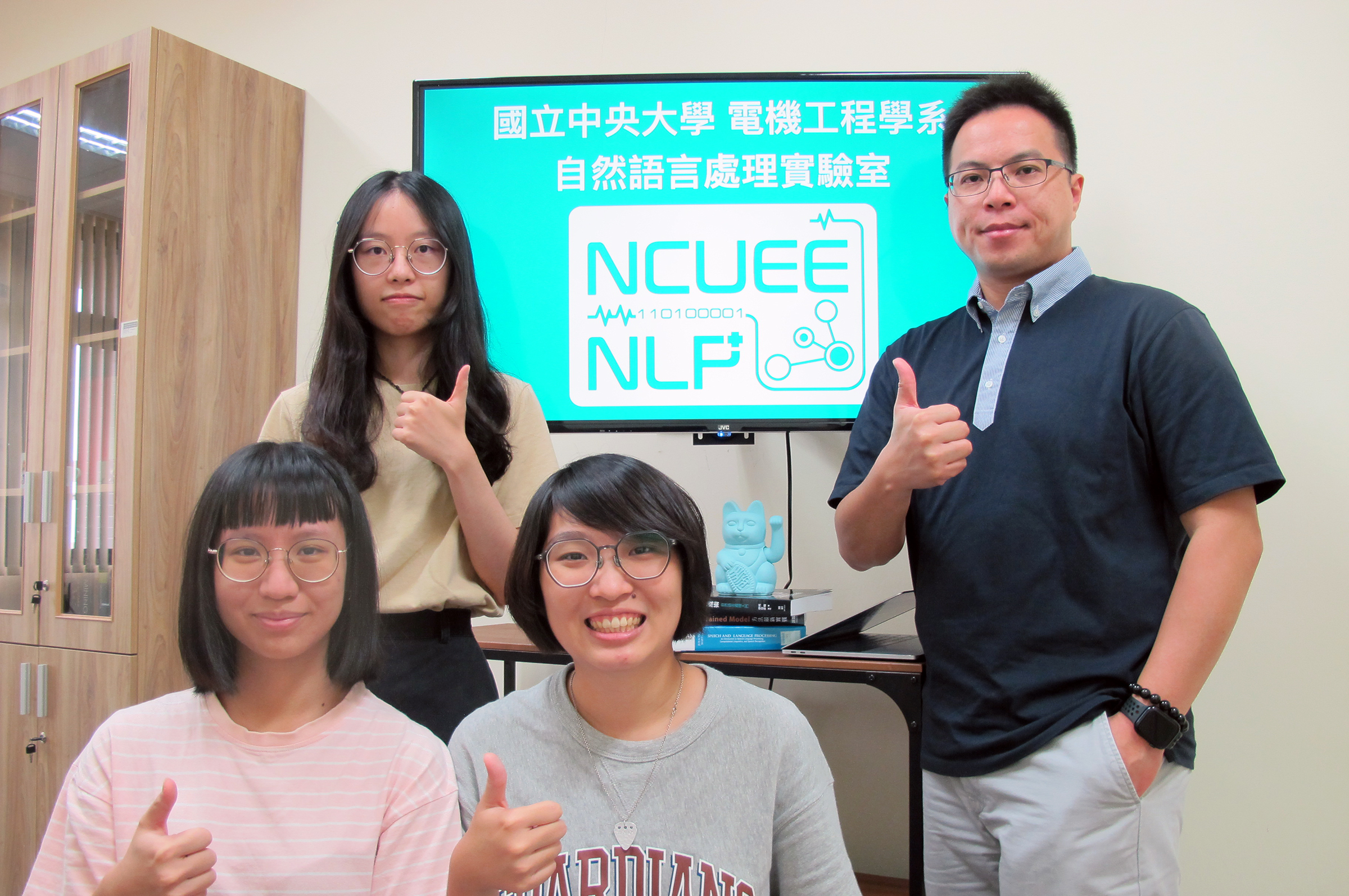 Photo by Chen Ju-Chih
The AI research team of NCU's NLP lab stood out from other competitors and won first prize in the Style Change Detection (SCD) task with their AI language models at the PAN 2022, an international competition held by the Conference and Labs of the Evaluation Forum (CLEF). The team consisted of two doctoral students Ms. Tzu-Mi Lin and Ms. Chao-Yi Chen, and one master's student Ms. Yu-Wen Tzeng at the Department of Electrical Engineering of NCU, under the supervision of Dr. Lung-Hao Lee, associate professor at the department.
The PAN competition focuses on digital text forensics. The past competition theme tasks included plagiarism detection, author identification, ethics and morality verification, and originality analysis. This year, the competition was held in Bologna, Italy. Forty-one research teams from all over the world registered for the PAN 2022 competition, and only nine teams made it to the final.
"If a large part of words, sentences, and even paragraphs in an academic article is highly similar to the content of other articles, but without citing proper references or crediting the source, we will regard this condition as plagiarism. The writing style detection technology aims at identifying similarities and differences between two passages. We expect to further apply this technology to the automatic comparison of academic writings and provide scientific evidence for plagiarism detection. It will significantly help uphold academic integrity," said the team advisor, Dr. Lee.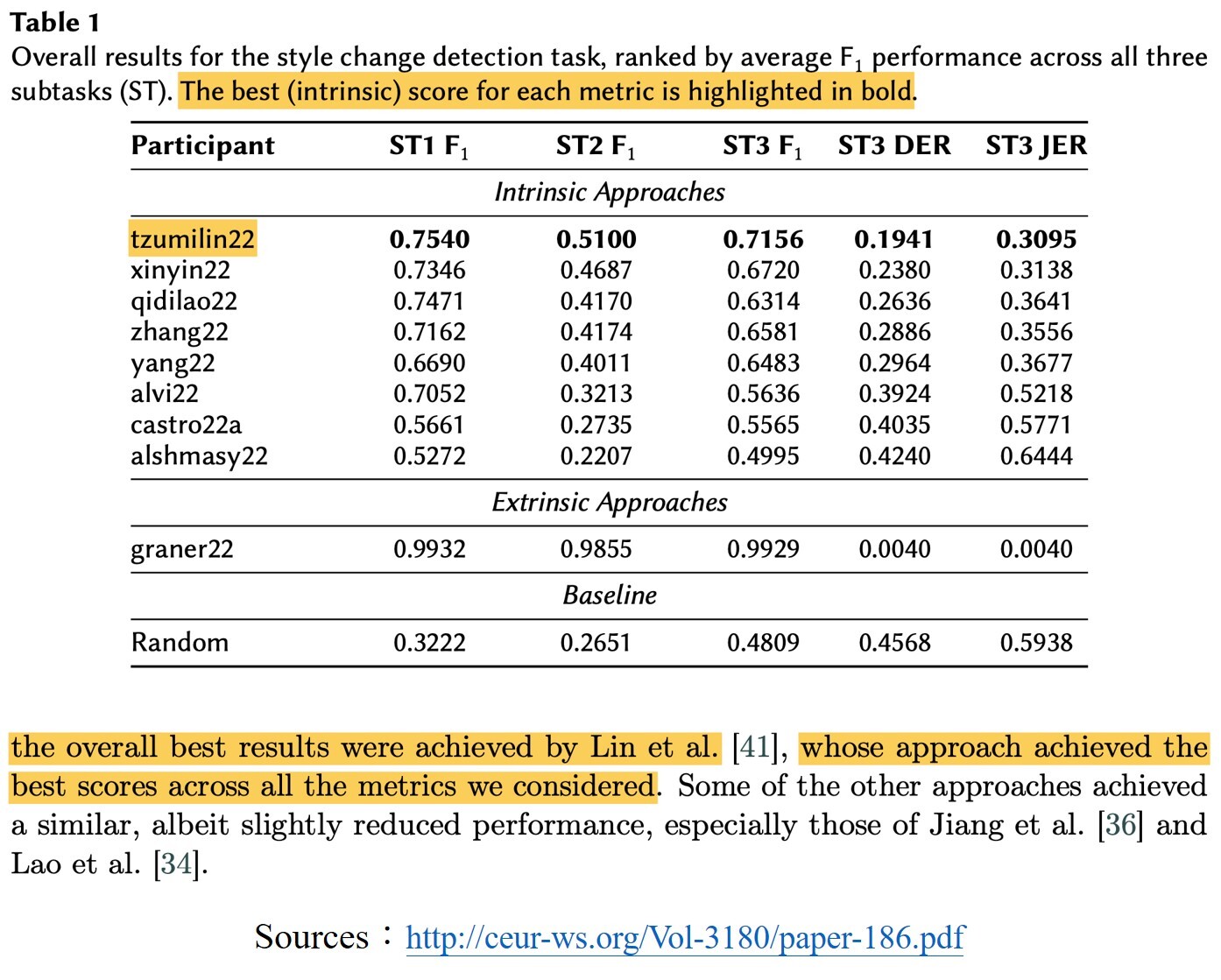 The team name "tzumilin22" was used by team member Ms. Tzu-Mi Lin. The photo shows that the team won first place in the SCD task.
Last updated: 2022-12-28 Posted by: Headlines Visit counts: 115