"Happeriod," Special Exhibition of Menstrual Education Organized by Gender NCU
Posted on: 2022-10-06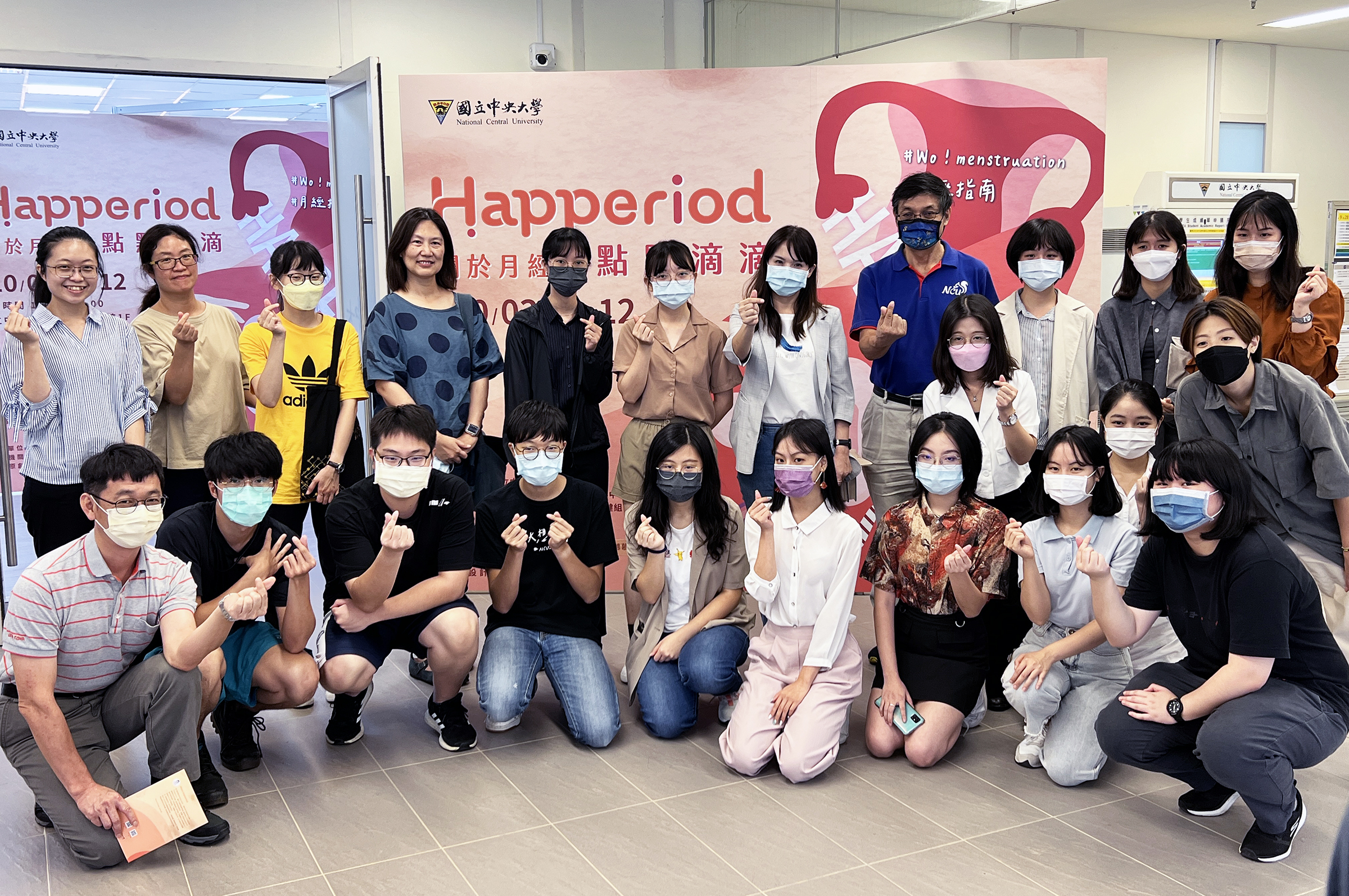 Photo by Teaching and Learning Development Center
October 11 has been officially designated as "Taiwan Girls' Day." The purpose of the day is to promote girls' rights to equity and care. Gender NCU, a team in the creative community, ideaNCU, proposed and carried out their project "Happeriod: Every Little Drop about Menstruation" in micro courses. The whole project includes a special exhibition of menstrual education with interactive games and lectures, expecting to facilitate the public's understanding, respect, and inclusiveness of menstruation, a natural and physiological phenomenon.
October 11 was first declared by the United Nations as the "International Day of the Girl Child" in 2011, and Taiwan also has designated the very same day as "Taiwan Girls' Day." Gender NCU in the creative community, ideaNCU, with the guidance of Dr. Chiang Chen-Ying, Director of the General Education Center, developed their ideas and organized a special exhibition starting with one of girls' general and shared experiences: menstruation.
The specially coined compound word "Happeriod" indicates "the HAPPENings during girls' PERIOD, yet the stories about those happenings may also be HAPPY ones." There are several areas in this special exhibition. Visitors can experience the menstrual period through a hallway and realize the scientific knowledge and socio-cultural issues of menstruation to break the common myths about females' periods. In the meantime, they can see the development of women's rights in every country. Sanitary products with various characteristics are also displayed in the exhibition to serve the purpose of educational diversity. The team designed interactive games for visitors to have people of other genders empathize with the feeling of having menstruation. In addition, all the visitors are welcome to share their experiences and reflections in the feedback area, brainstorm and innovate action plans, make prospects, and practice transdisciplinary thinking on the gender equity issues behind menstruation.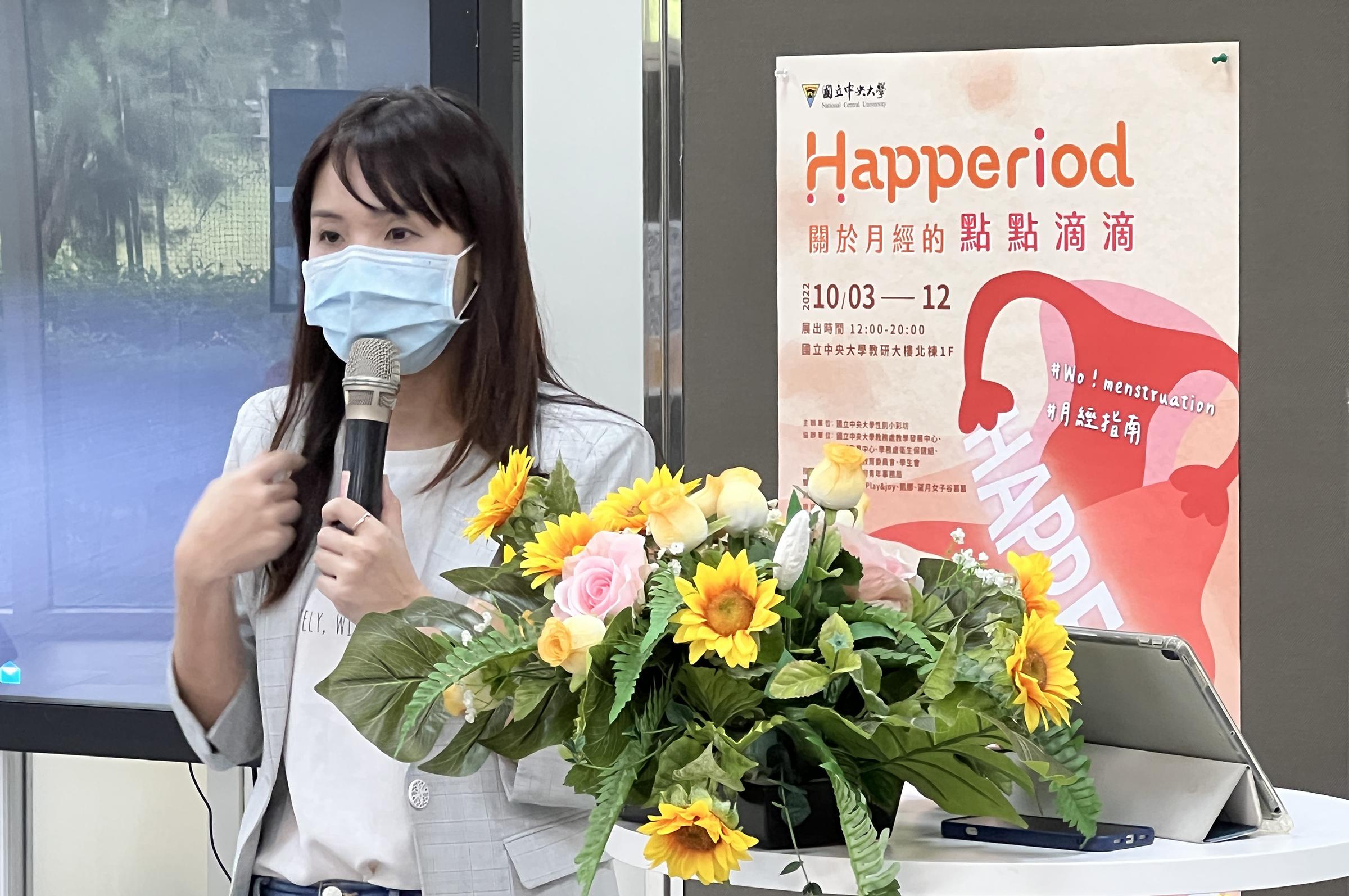 Photo by Teaching and Learning Development Center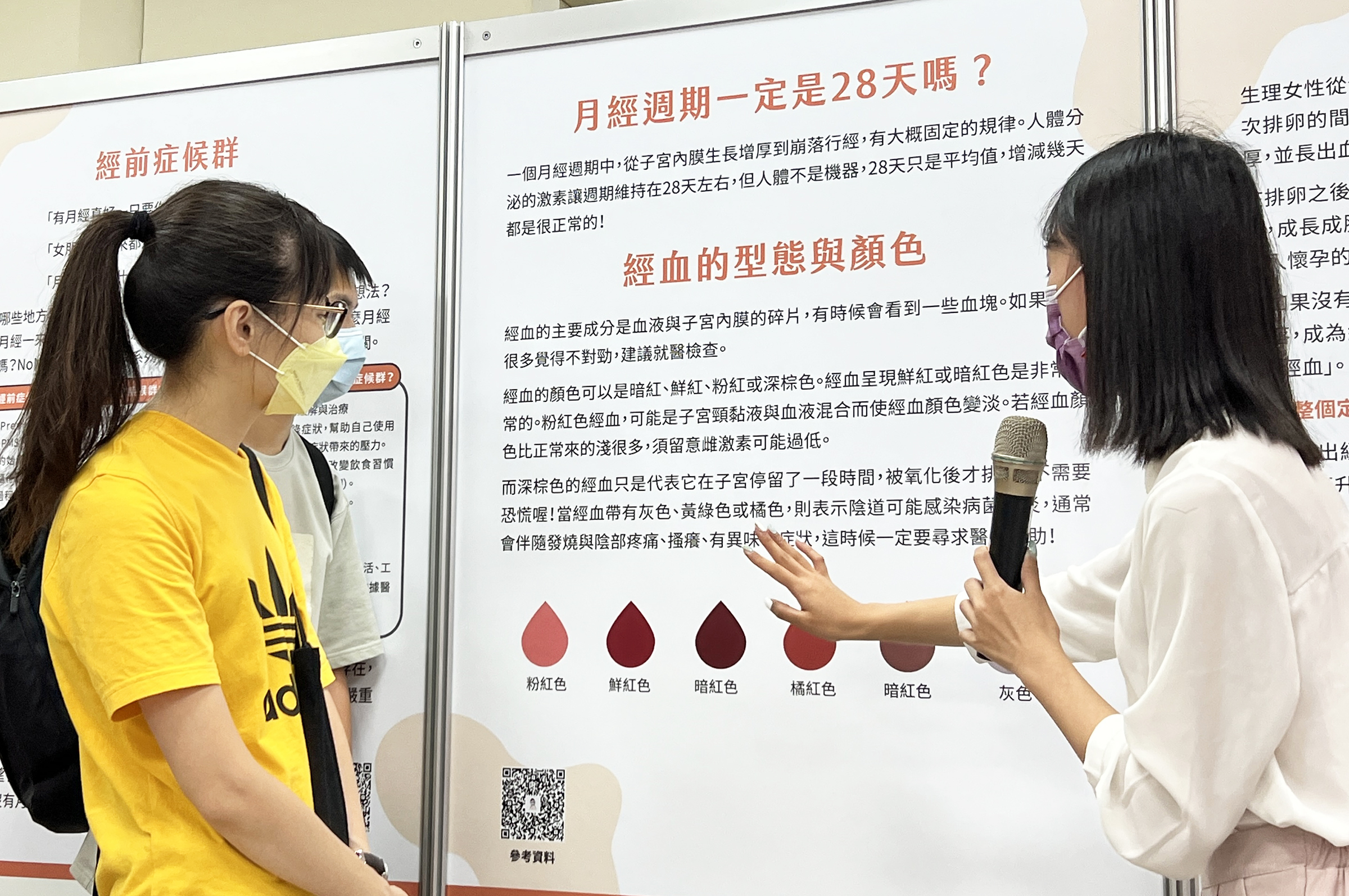 Photo by Teaching and Learning Development Center
Last updated: 2022-12-28 Posted by: Headlines Visit counts: 664