NCU Corporate Expo: The Number of Exhibitors Reached an All-time High
Posted on: 2023-03-26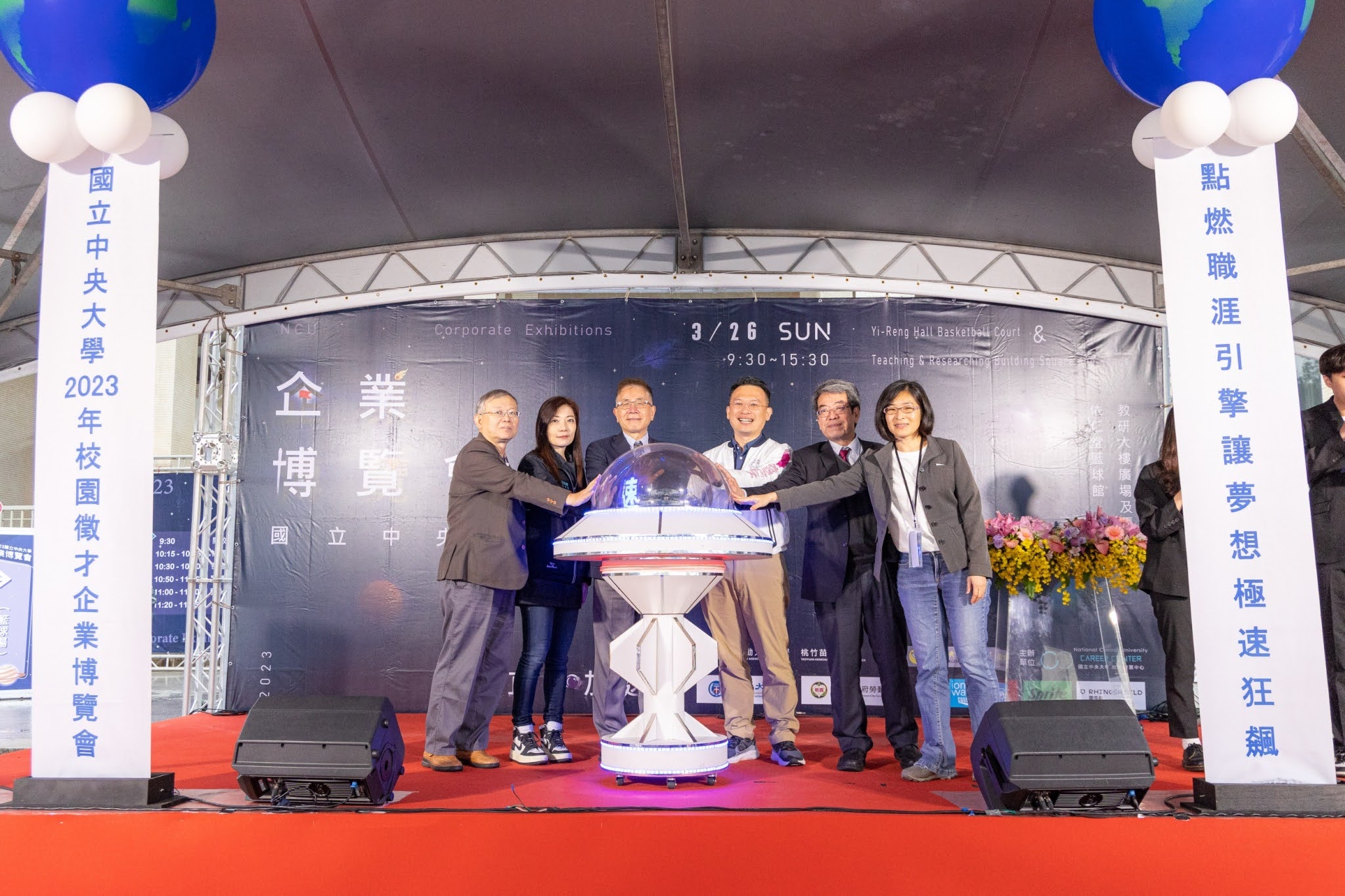 The NCU Corporate Expo to be held on March 26th. Photo by Hsu Jia-Jun
After the Covid-19 pandemic, the NCU Corporate Expo was grandly held on March 26, 2023. 136 enterprises joined the expo and almost 7,000 job vacancies were open for application. In addition, the scale of this talent recruitment fair was the largest compared to the fairs held each year in the past. This year, the whole expo included six cross-discipline themes: humanities and social sciences, business and management, science and engineering, inter-disciplines, environmental, social, and governance (ESG), and foreign talent. It was also the first time that "classroom recruitment" was held; students could visit different classrooms to know more about each company and outline their career blueprints.
"The feature of the NCU Corporate Expo is that the NCU student talent recruitment team, which was under the supervision of the Career Center of the Office of Student Affairs, took care of all the details of the expo. They designed all the events including job interviews, career counseling, and in-depth conversation with corporates for the expo, demonstrating NCU students' soft and hard skills. Moreover, NCU graduates are also the college students most favored by corporates. According to the survey conducted by the 104 Job Bank, besides the graduates of National Taiwan University, NCU's graduates from the three major disciplines—engineering, business management, and the social and human sciences—also have the top median commencing salary. The result shows that the public recognizes NCU's educational training for students," said NCU President Dr. Jou Jing-Yang.
In addition to the NCU Dance Club's dancing that unveiled the expo, NCU also invited the famous band "Night Keepers" to perform. More than one hundred companies signed up for the expo, offering new graduates various types of job vacancies and opportunities to submit resumes on the spot. Constant streams of visitors thronged to see the grand recruitment fair. The organizer also provided numerous prizes for student participants to have lucky draws, so that students could return home with trophies.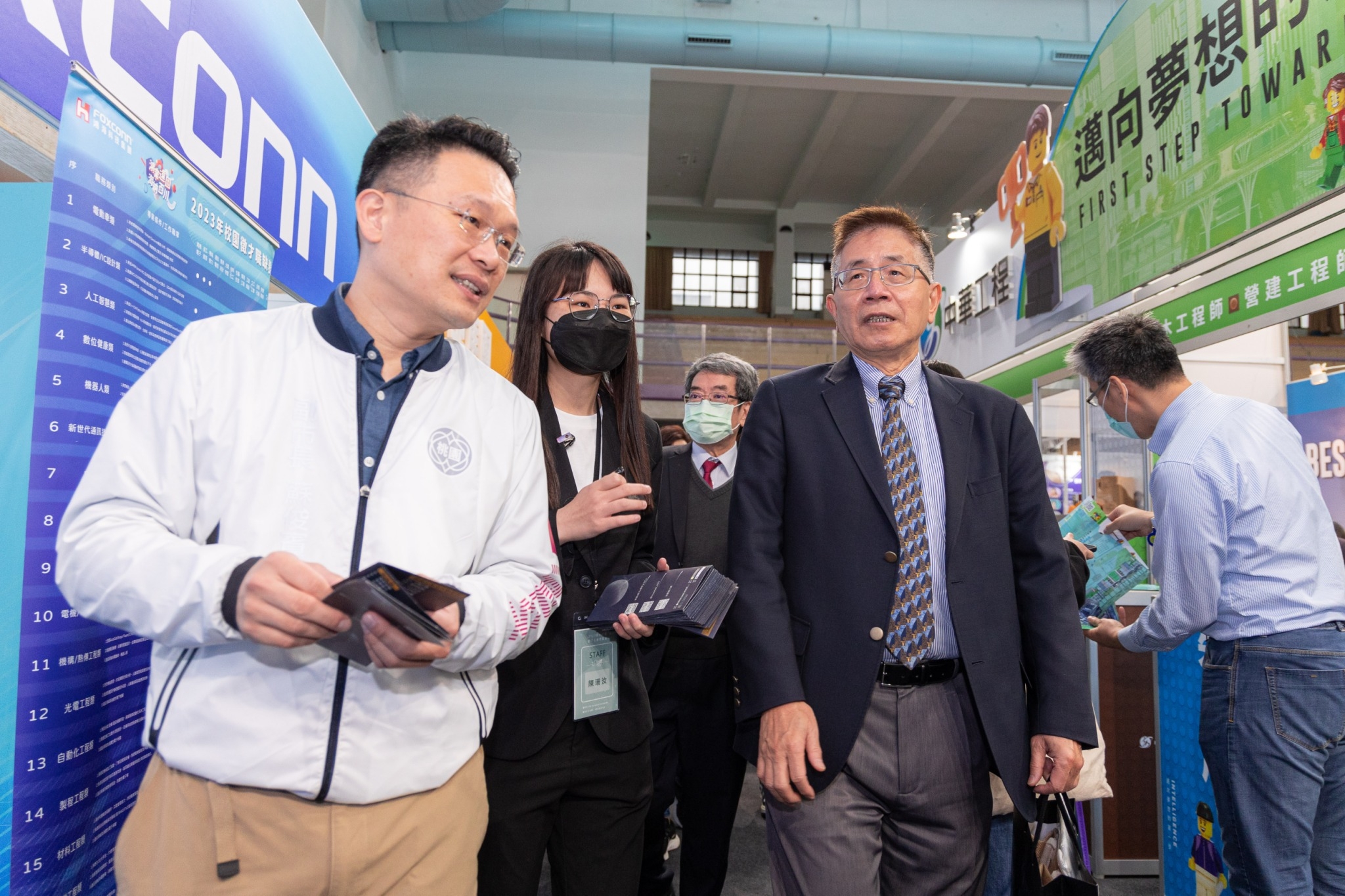 Photo by Hsu Jia-Jun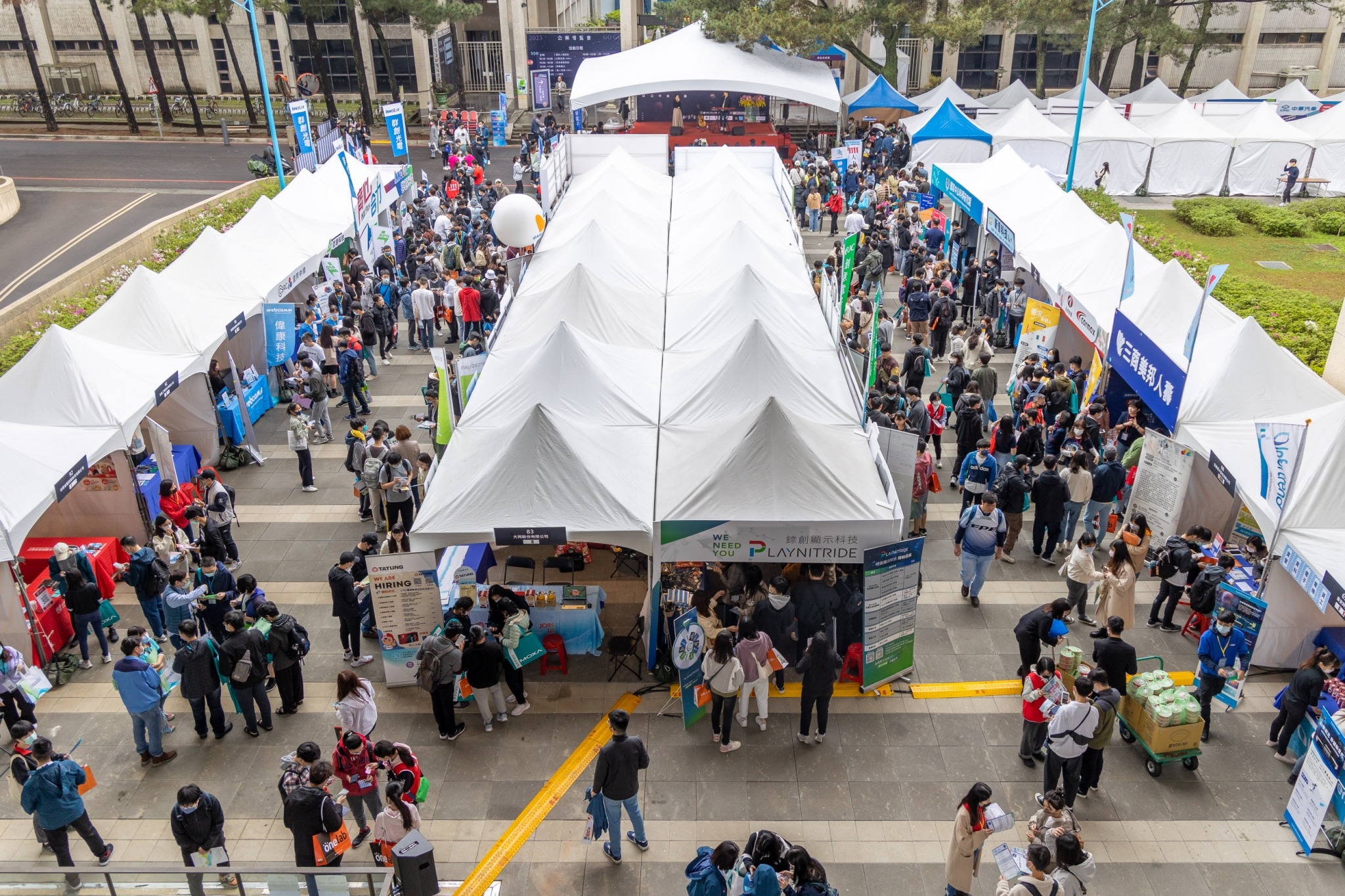 The epidemic was lifted, and the NCU Corporate Expo had a huge turnout of 136 exhibitors, with a steady stream of people throughout the day. Photo by Hsu Jia-Jun
Last updated: 2023-07-13 Posted by: Headlines Visit counts: 423