"A Fresh Start • Hope" - Celebrating the 108th Anniversary of National Central University
Posted on: 2023-05-19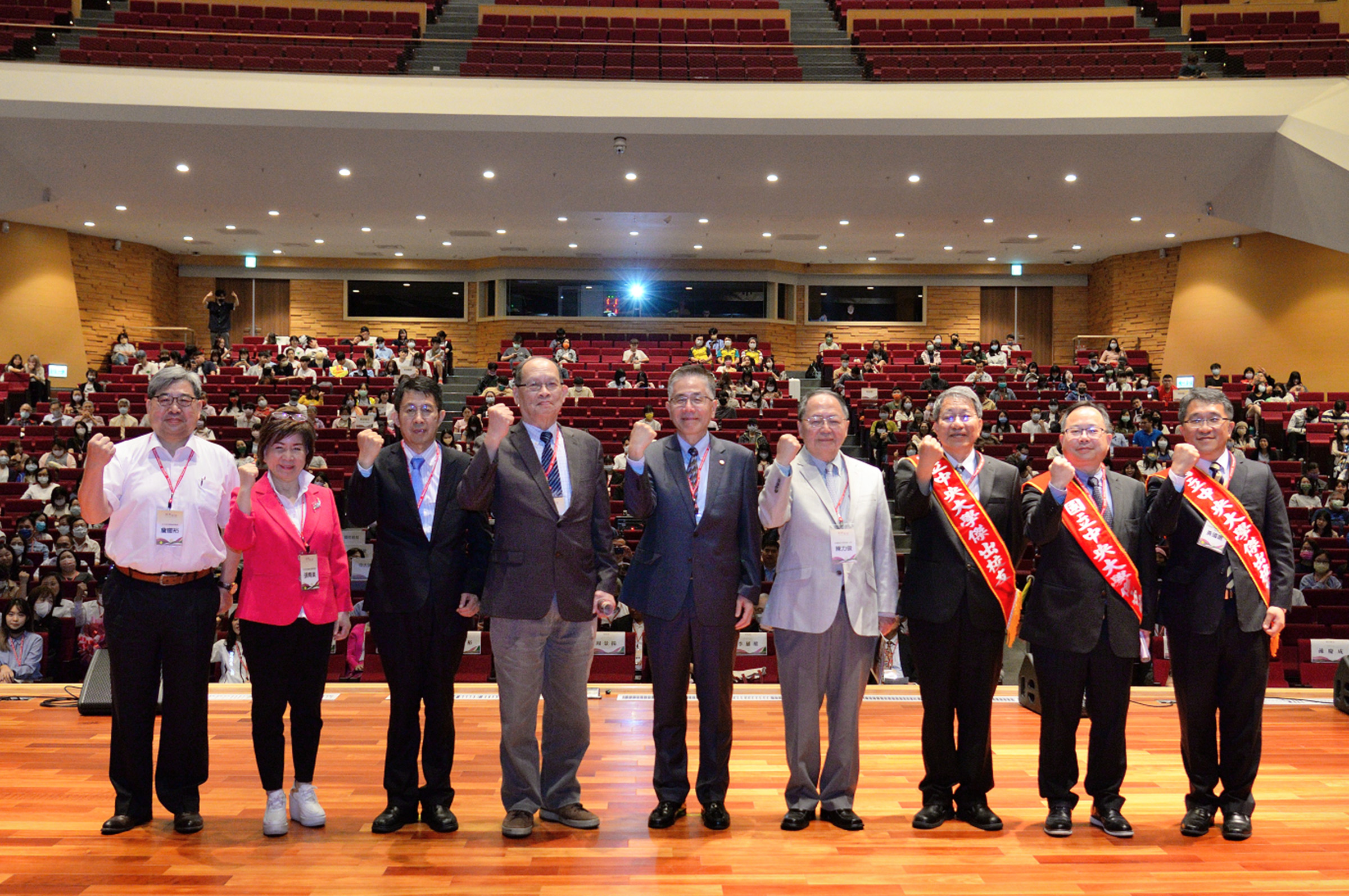 The 108th Anniversary of Central University honors the 20th class of distinguished alumni. Photo courtesy of the Secretariat
National Central University celebrated its 108th anniversary and the 61st anniversary since its reestablishment in Taiwan on May 19. The anniversary ceremony honored the outstanding alumni of the 20th cohort, including world-renowned meteorologist Dr. Juang Han-Ming, optoelectronics authority Professor Sun Ching-Cherng, and the chairman of Taiwan Intelligent Robotics Company, Ltd., Mr. Huang Kuo-Tsung. Their achievements in various fields have set exemplary standards for NCU alumni.
President Jou Jing-Yang indicated that this year's celebration revolved around the theme "A Fresh Start • Hope" due to the completion of significant construction projects such as the Teaching and Research Building and the campus-surrounding roads, bringing a new atmosphere to NCU. Additionally, with the pandemic far behind us comes the opportunity to create new lives and envision a new future. Particularly, the pinecone serves as an emotional connection and symbol of wisdom for the NCU community. The outdoor market and picnic activities with the theme of the "Pinecone Party" aimed to inspire participants' limitless creativity.
In a special arrangement, the Taipei Sinfonietta and Philharmonic Orchestra was invited to deliver a splendid opening performance, filling the venue with melodious music. The vibrant dance performance by the Dance Club encouraged the NCU community to strive for self-realization and emit the radiance of confidence. The finale was presented by the A Cappella Club, whose members delivered captivating melodies and led the singing of the school anthem, spreading the spirit of NCU.
During the event, acknowledgments were given to major donors for their contributions to NCU's development, as well as recognition of award-winning faculty members and students. In addition to external awardees of outstanding honors, the faculty members awarded for their dedicated efforts at NCU included chair professors and distinguished professors. The students commended with awards were scholarship recipients; the Presidential Award and other awards were presented to them in recognition of their outstanding performances.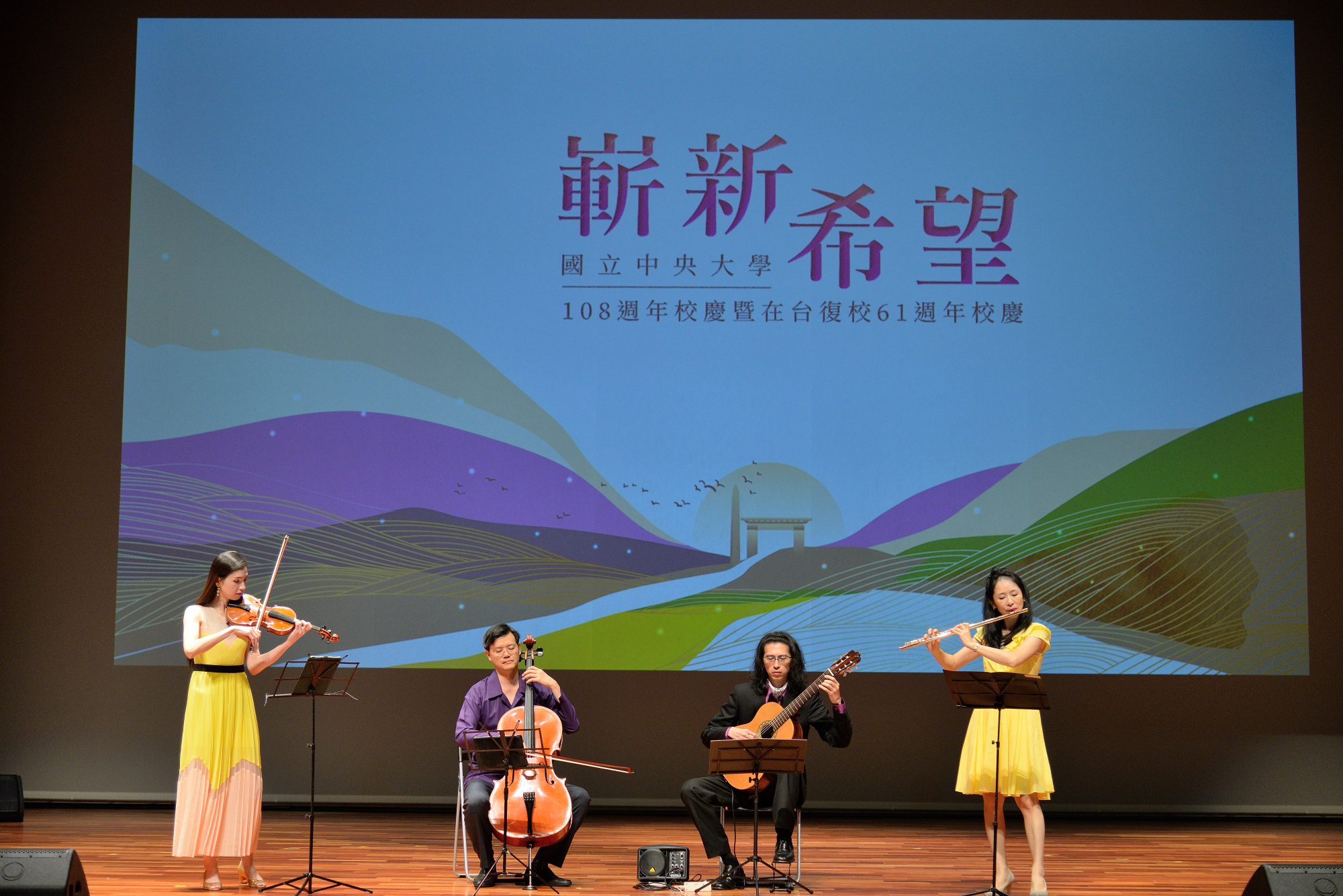 Opening with a wonderful performance by the Taipei Philharmonic Orchestra's Chamber Orchestra, the audience was mesmerized by the melodious music. Courtesy of the Photo Secretariat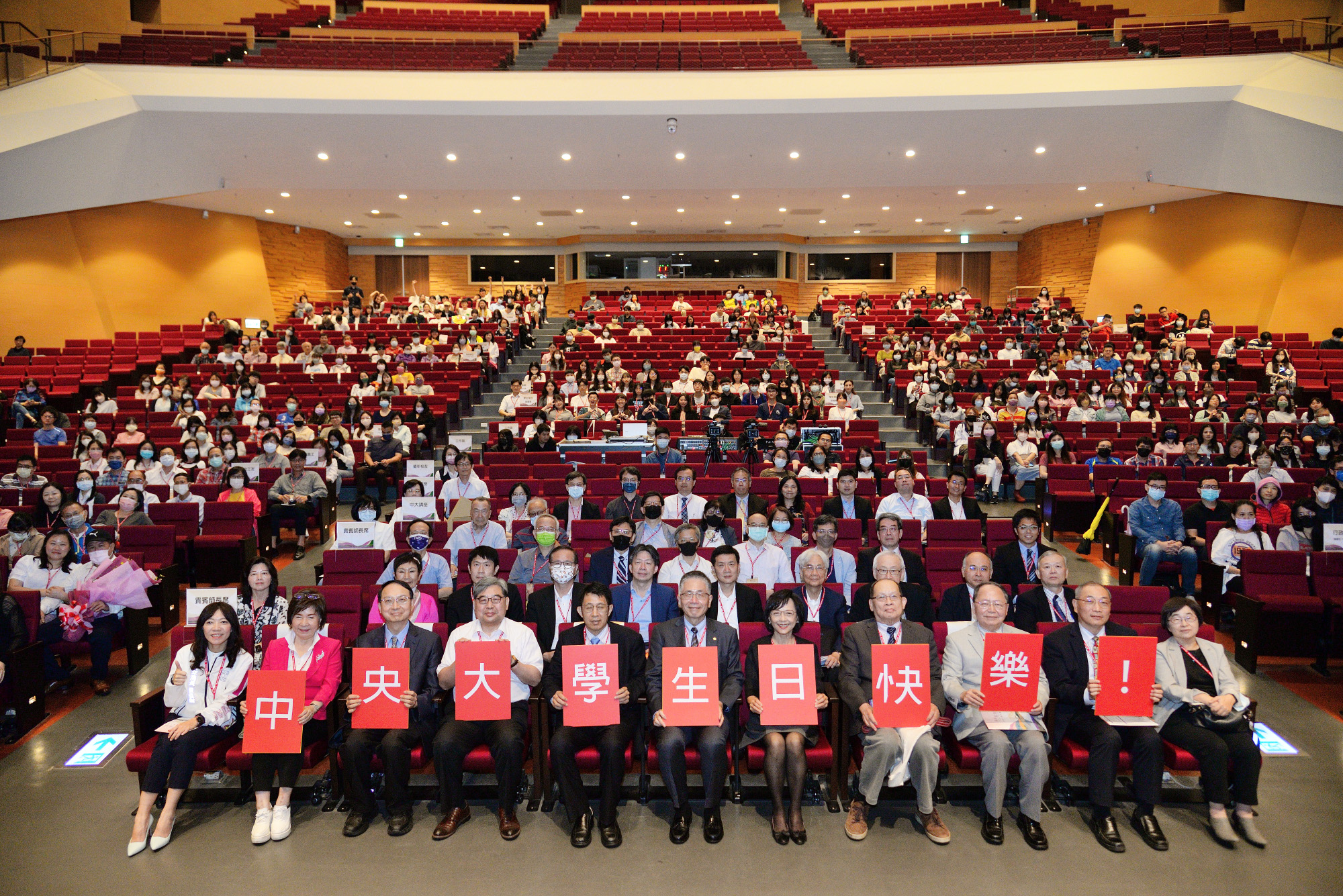 NCU gathered the best of the best from all fields to wish NCU a happy birthday! Photo courtesy of the Secretariat
Last updated: 2023-07-13 Posted by: Headlines Visit counts: 455