The Independent Micro-Course of the College of Hakka Studies Initiated an Overseas Study Program in Malaysia
Posted on: 2019-11-11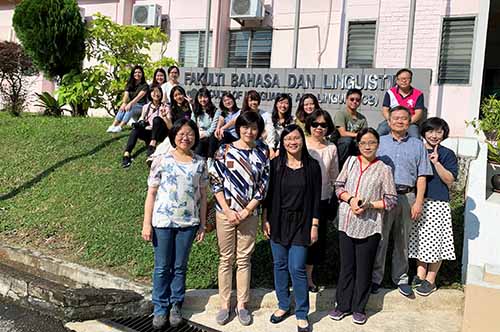 Students who took the independent micro-course of the College of Hakka Studies this semester, led by Dr. Chin-Hung Chou, Dean of the College, had their one-week overseas study program at Kuala Lumpur and Malacca in Malaysia at the end of October 2019. With assistance from students and teachers of the Chinese Language and Linguistics Program at the Faculty of Language and Linguistics at the University of Malaya, NCU students visited several lei-cha (literally "ground tea") shops to conduct fieldwork on diet culture, experiencing the cultures different from the ones in Taiwan.
The overseas study program included lectures, guided tours, and field research. Students spent two days to have guide tours in Malacca City, a city with long history, and in the capital Kuala Lumpur, an emerging city, to understand the history of city development. As to fieldwork, students were divided into two groups, and each group visited different lei-cha (literally "ground tea") shops, putting what they had learned in class into practice. Such experience was brand new to many participants, and they learned and interacted with each other during the whole program.
"This was the first overseas study program planned by the College of Hakka Studies. We would continue the program and expand its scale. This year, these students encountered some unexpected situations, yet they also felt the warm welcome from the local shops. I believe that they did have a fruitful experience after such a week," described Dr. Chou, Dean of the College. Some participants shared that the overseas learning was much more amazing and enriching than they had imagined. Even though many things happened unexpectedly and students had difficulties in time control, or sometimes their well-prepared interview guidelines did not suit the interviewees' situations, all of the students worked together, improvised, and came up with solutions to the problems they encountered. That was the most precious thing they have learned and experienced in this overseas learning.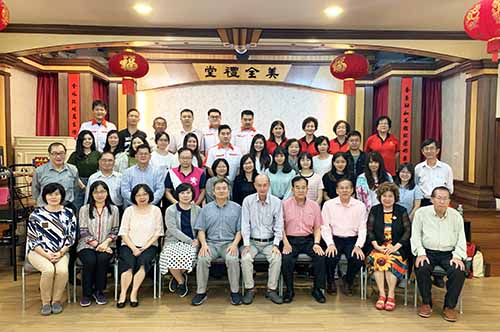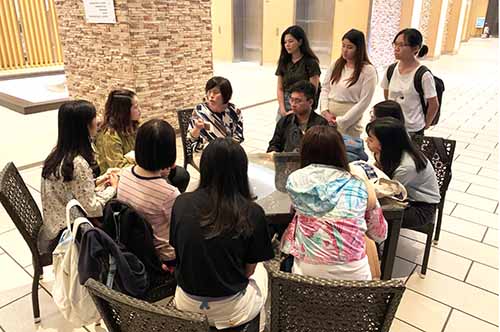 Last updated: 2019-12-25 Posted by: Headlines Visit counts: 1453