Giving the Warmest Welcome to All Guests—Student Ambassadors of NCU
Posted on: 2019-11-12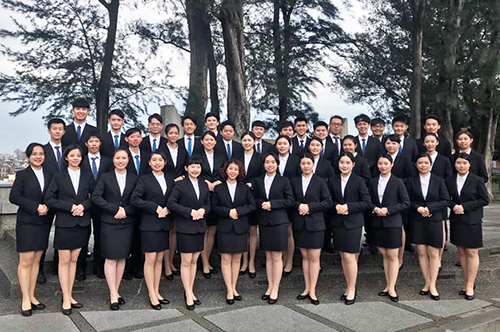 In the 2018 NCU club evaluation, the Student Ambassador Club, one of the outstanding student clubs at NCU, won the Distinguished Honor Award in the category of service. Meanwhile, they received recognition and trust of the Taoyuan City Government and thus were invited to support reception in plenty of big events and international forums. The number of page views of the club's Facebook fan page in 2018 was ranked fourth among other student ambassador clubs in Taiwan.
"In addition to our well-prepared documents, the reason why we won the award has a lot to do with our faith in 'staying professional.' Each NCU student ambassador undergoes professional training, receives strict evaluations, and is well-prepared for each given task. We were at service for many events, ceremonies, and international guest reception. From time to time, we play a role in bridging and communicating between international students and local faculty and students. Through various types of activities, we make people with distinct cultural backgrounds understand each other. I think this will not only strengthen cohesion within NCU but also show what NCU's vision is: 'to be a world-class university with deep humanistic concerns,'" described the leader of the Student Ambassador Club, Ms. Shammy Yu-Hsuan Ho.
"Always keep in mind why you chose to be a student ambassador, and always remind yourself that whether you have become the person you wanted to be. You will have to devote yourself to being a student ambassador. Our daily training involves dress code, ways of delivering prizes, etiquette, and deportment. With such complete training, we could provide the most professional service in every single task. Besides, I learned that the happiness acquired from the service for others is something irreplaceable. That was the reason why I joined the Student Ambassador Club," said Ms. Demi Dai-Hsuan Shen, marketing manager of the club.
NCU student ambassadors, with their sincerity and professionalism, greet and hold all NCU members with their warm hands, providing the heart-to-heart service for every person.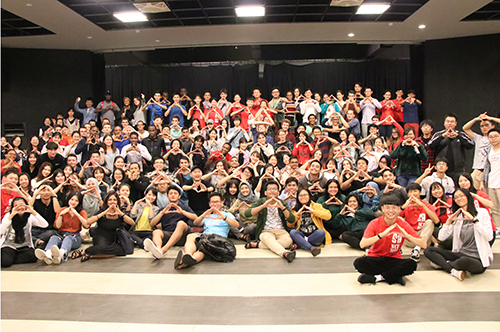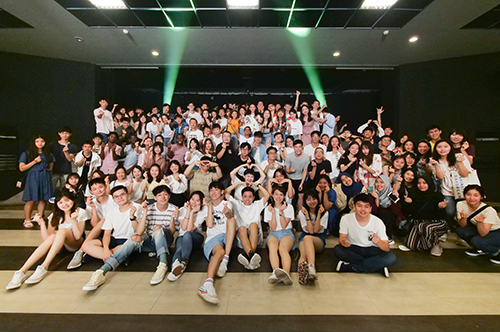 Last updated: 2019-12-25 Posted by: Headlines Visit counts: 2053