Everlasting Humanistic Elegance: The 40th Anniversary of the College of Liberal Arts
Posted on: 2019-11-21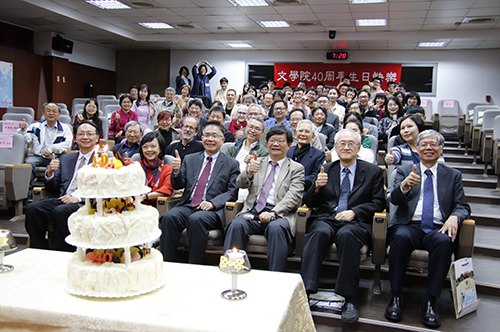 The year 2019 marked the 40th anniversary of the College of Liberal Arts at NCU. At 40, "the age of discerning," and with grown experience, the college is capable of introducing gracefulness, gentleness, and humbleness to each NCU members. In November, the college held an evening party, and all faculty members and students at the college gathered to celebrate its anniversary, which was a milestone for the history of the college.
"The College of Liberal Arts shoulders the responsibility for enhancing all NCU members' 'humanistic qualities' and for enlightening us with 'humanistic concerns.' A majority of the departments and colleges at NCU are related to science and engineering, which makes the College of Liberal Arts indispensable. From the poetic Hundred Blossoms Literary Walk to the delicately crafted installation art pieces on campus lawns, these refined tastes in art and literature decorated the campus," stated the President of NCU, Dr. Jing-Yang Jou.
"The multifunctional drama classroom is currently under renovation. We hope to create for our faculty and students a better learning environment to satisfy diverse needs for our curriculum design. As we are keenly promoting cross-disciplinary studies, we should always remind ourselves what our specializations are. We hope to train students who can not only apply their knowledge to real life but also cultivate their humanistic manners along with time," described Dr. Jui-Teng Lee, Dean of the College of Liberal Arts.
The celebration started with the opening ceremony for the "Liberal Lecture Hall." Students studying at the college prepared ingeniously for the performance. Students at the Department of Chinese Literature sang "Airs of Qin: The Reeds" in the Classic of Poetry; those at the Department of English performed "2019 Hit Songs Mashup;" faculty members and students at the Department of French Language and Literature sang "Les Feuilles Mortes" (Autumn Leaves). The audience was immersed in enchanting melodies of the performances infused with classic and modern elements.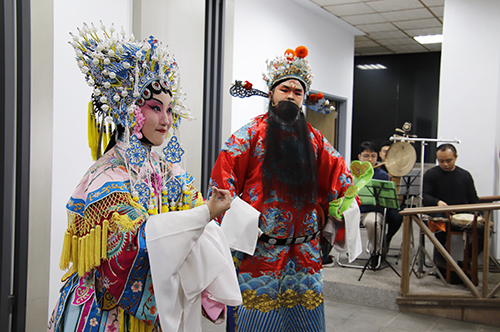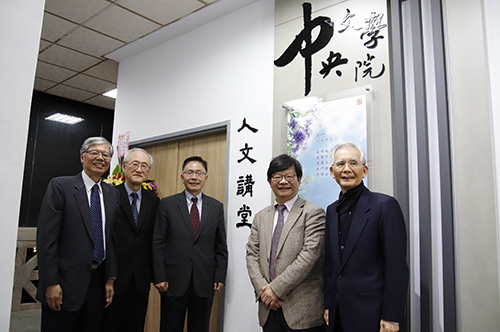 Last updated: 2019-12-25 Posted by: Headlines Visit counts: 1593